Submitted on : Jun 14, 2012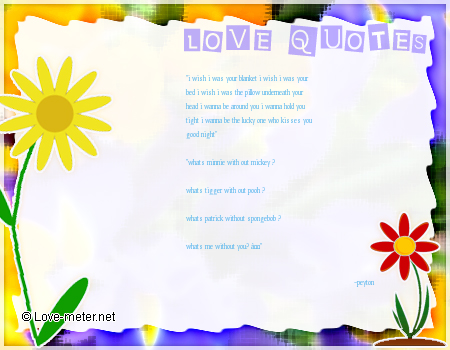 "i wish i was your blanket i wish i was your bed i wish i was the pillow underneath your head i wanna be around you i wanna hold you tight i wanna be the lucky one who kisses you good night"

"whats minnie with out mickey ?

whats tigger with out pooh ?

whats patrick without spongebob ?

whats me without you? ♥"